PORTABLE ULTRASOUND SCANNERS
GE Vivid IQ Ultra edition
Vivid IQ Ultra edition is the reference equipment in the field of cardio-vascular applications
The Vivid iq was built to cope with difficult diagnostic needs by combining power and portability to have the highest diagnostic quality in a compact and lightweight system, it is also equipped with advanced ultrasound quantification tools and automatic workflow to speed up and standardize the echocardiographic examination.
Vivid IQ Ultra edition offers features from basic 2D to advanced 2D, 3D, 4D ultrasound imaging for quantification of heart and valve function, as well as ICE imaging and integrated connectivity.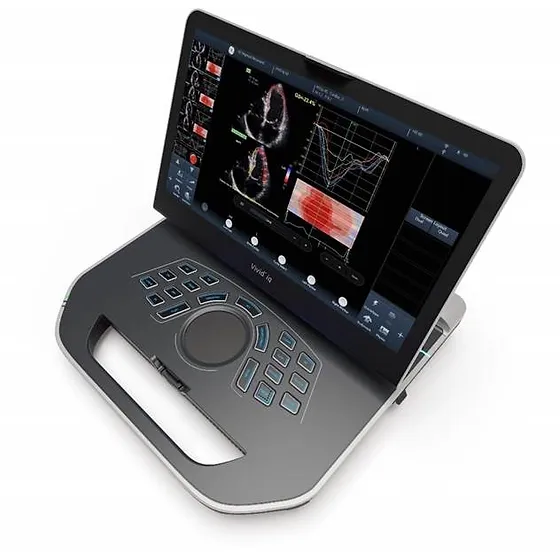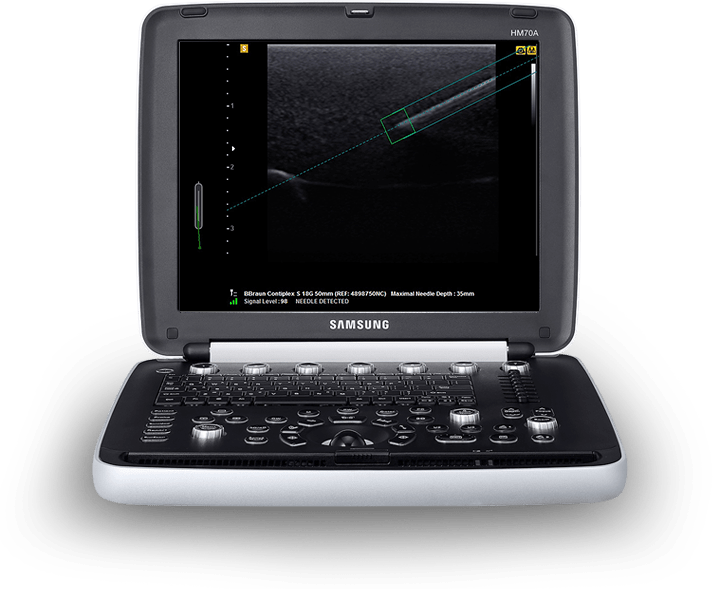 The Samsung HM70 EVO Ultrasound Scanner is a perfect example of a high-performance portable ultrasound scanner designed to support a wide range of transducers in multiple fields of application.
HM70 EVO offers outstanding ergonomics and various automatisms to simplify its use through adaptive algorithms.
HM70 Evo is equipped with wide frequency band transducers to provide images with high diagnostic content and excellent signal-to-noise ratio even on technically difficult patients.
MX7 is a state-of-the-art system equipped with the following scanning modes: B-Mode, M-Mode, Color Doppler, Power Doppler-Directional Power Doppler,Pulsed Doppler,Continuous Doppler (optional), 4D Mode (optional) PW Doppler Mode with HPRF.
Tilt-adjustable 15″ TFT LCD display for perfect ergonomics. No. 1 probe connector for maximum portability. Built-in 320GB hard disk for storing images and cine loops.